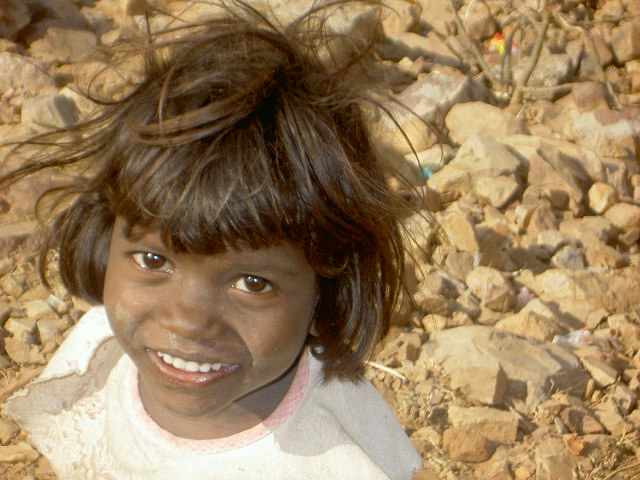 She whispered in my sleep,
A plaintive strain,
Careless : windy : black.

She visited my dreams
Like a torn fairy,
Broken wings : withering light.

She obstructed my thoughts,
Clogging the sunlit joy,
With sick, ringing laughter.

She touched my hand,
The bones rending apart the clinging flesh,
Glassy eyes ; matted hair ; groaning bruises.

I saw her today, again.
Asleep in her mother's arms,
Playing on the crowded street,
Tugging the ignorant man,
Smiling at the star-studded sky.